Digital version of JWWS 2016
Video/audio Access
It's finally here!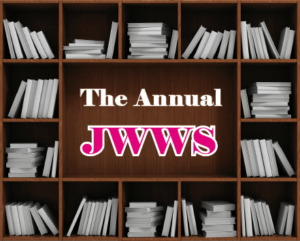 The JWWS and
TorahAnytime.com
have partnered together to make JWWS 2016 available online, with access from anywhere in the world!
JWWS 2016 sessions are packed with:
Writing information
Writing exercises
Incredible speakers
Now available in video or audio format
Only $18 to hear leading experts in the craft and business of writing from your own computer or mobile device
For private use only. May not be played or distributed publicly for any reason.
JWWS 2016 Digital Access: $18
JWWS 2016 Digital Access, available for the low price of $18, includes videos of the following sessions:
Tamar Ansh
Welcome address and Promotion – Whose Job is it Anyway?
Dvar Torah by Esther Leah Avner
Age and Stage – Its Double Meaning in Life and Work
Shifrah Devorah Witt
Making the Most Out of Your Writing Time!
What your writing time is, what it isn't, and how to reach your writing goals.
Sarah Shapiro
Inside and Out of the Stories We Tell: Is There Such a Thing as Non-Fiction?
Shoshana Schwartz
March to the Beat of your own Dialogue
Writing dynamic dialogue that individuates your characters, maintains reader interest, and moves your story forward.
Sherri Mandell
The Art of Resilience and Writing
The seven steps you need to keep writing well.
… And of course, the amazing JWWS Meet the Press Panel Your Questions, Our Answers
Moderator: Esther Heller
With representatives from Ami Magazine, Binah Magazine, Mishpacha/ Family First Magazine, and the Jewish Press/Olam Yehudi publications.
Plus! A bonus sneak peek into the world of book publishing.
Please note that the workshop segment of the seminar is not included in this purchase. Workshops are only available to JWWS 2016 live attendees.
Video access is available to women only. All others will receive audio access, not video. Please see Virtual Mechitzah details below.
---
Accessing the video/audio:
You can purchase JWWS 2016 Digital Version at any time.
Access will be available for purchase within several hours of the seminar's conclusion Jerusalem time.
If you purchase JWWS 2016 Digital Access before the actual seminar on May 24, 2016, you will receive an email with login information once the digital version is live.
If you purchase JWWS 2016 Digital Access after May 24, 2016, you will be redirected to www.TorahAnytime.com, where you will receive login information for immediate access of the seminar .

Virtual Mechitzah
In keeping with standards of modesty, Torah Anytime has a "virtual mechitzah" in place for women speakers.
Only those who sign in as women viewers will be able to view the women speakers.
All others will receive the files as an audio file only.

JWWS 2016 Digital Access: $18
By purchasing this JWWS download you are agreeing to view this only for private use.
Under no circumstances may this be played, viewed, or in any way distributed by any means for public shows or viewings or for schools or any other reasons.
You have purchased this download in order to enjoy it for your personal use only.