Workshops, JWWS 2016
Bios of workshop presenters are at the bottom of this page (below the workshop descriptions).
Important note: Signup for workshop after you have registered for the seminar itself.
This year, the main speakers at JWWS 2016 will be recorded live, courtesy of Torah Anytime. However, the workshops will not be recorded. If you attend JWWS 2016, then you personally can choose to record workshops for your own personal use. None of the workshops will be recorded by Torah Anytime, nor will they be for sale after the seminar.
---
Workshops, Set One
3:45 – 4:40 p.m.

Tapping into Your Inner Creativity
Chaya Hinda Allen
An opprtunity to peek into the potential within you; includes a guided imagery to sense your own strengths as a successful writer. From the founder of www.jpthink.com.
You use your imagination every day in your writing, but do you know how to use your imagination so that it actually helps you create much more? Learn tools to connect to your unique inner creativity. Understand and use the power of your imagination to propel your writing to new heights. Learn positive beliefs about yourself and your writing that will create the fertile ground for your success as a writer! This thought-provoking workshop will help you tune into the positive potential of your imagination.
Finally – Write the Book You've Always Wanted
Suri Brand
Practical knowledge that can really help a writer who is struggling to organize their material and get their book done.
Do you have an idea or a bunch of articles that you want to turn into a book, but you don't know where to start? Do you have a story, a personal experience, or expertise you need to share? Learn the steps to follow to turn your ideas and writings into a published book with renowned editor Suri Brand. Plus, pick up tips and advice on the frum publishing world and the publishing process, and learn about the pros and cons of various publishing platforms, such as ebooks and print on demand. Come away with a plan that will kick-start your next project — and help you complete it.
Why Blog?
Naomi Elbinger
Why you should blog and what it can do for your career; tips for running your own blog, blogging for others, doing it for pay vs. as a form of marketing.
Does the world of blogging seem risky, hi-tech, pointless, or just plain confusing? Then this is your chance to finally understand why everyone tells you "you should blog." Blogging won't get you rich quick, but it can make you (somewhat) famous; win you higher-paying clients; promote your product, service, or cause; land your dream job; attract media attention; make you new friends; and earn you money doing what you love (i.e., writing). You can benefit hugely from blogging even if you don't have (and don't want) your own blog. Find out why and how in this action-packed workshop.
Writing Great Settings
Gila Green
Story Settings help create a mood. Realtors often say that location is everything, and the same can be said of story locations.
Consider some of the stories that have had an impact on you, and chances are high that you'll remember where the author situated the story. Story settings include much more than simple description of place. Find out how to set setting in the reader's memory and what to watch out for in this workshop.
Cross Cultural Writing
Penina Neiman
How to tap into and share one of our greatest resources in non-fiction writing – the treasure trove of unique human experience from all walks of life.
Are you looking for fresh material to write about? Do you know someone who you think has a great story, but you don't know how to approach them? Are your interviewees coming across as flat, emotionless people? Would you like to brush up on your interviewing skills and learn how to tap into the story your interviewee really wants to share by giving voice to their feelings and passions? Living in Israel exposes us to a great variety of people, cultures, and communities — explore how to bring this richness into your writing. Learn how to listen so that your interviewee will feel comfortable talking.
Step Back in Time
Avigail Sharer, aka Leah Gebber
How to bring the past to life in your fiction.
Crinolines and horses, pigeon mail and pirates… Once your research is done, it takes more than historical detail to bring your story to life. It's historical attitudes toward marriage, education, life, money, and more that drive your characters — and your story. Learn how to throw off a 21st-century mindset and put your head in the past. And in doing so, build a story that is authentic, powerful, and provocative.
What Writers and Editors Need to Know About Copyrights
Myriam Miller
Do you own the rights to that article you wrote? Do you know what you are giving up when you sign that publishing contract for your first novel? What's a "work for hire"? Do you need to register your copyright? Answers to these questions and more…
Knowledge of copyright is critical for novelists, freelancers, editors, and publishers. Whether you're an established author, a magazine editor or just starting out in self-publishing, this workshop is an opportunity to update your copyright IQ.
We'll cover the basics of copyright laws, print versus the web, the public domain, what to cover in writers' contracts, what freelancers need to know, and the major pitfalls editors need to watch out for when accepting work for publication.
Workshops, Set Two
4:45 – 5:50 p.m.

Brand Storming
Libi Astaire
A group networking workshop to help each other with great marketing ideas!
Looking for a marketing boost? In this workshop, we'll network and brainstorm together to discover ways to take your book marketing to the next level. Each participant should come prepared with a two-minute "elevator pitch" that includes:
1) your name;
2) name of your book (or book idea), its genre, and why you wrote the book;
3) one area where you're feeling stuck and would like some creative input from the group.
On Writing for Teens: Pleasing Both My Reader and My Boss
Chaya Sara Ben Shachar
Teens have their unique set of challenges. As a writer for teens, I want to address those challenges, but sometimes I feel inhibited by the dos and don'ts of the writing world…
What's it like to write for two very different consumers: teens and their parents? When writing for teens in today's magazines, your writing needs to please these two very different types of readers. And of course, since you do plan on selling your writing, it needs to please an editor as well… Learn how to navigate it all with some tried-and-true techniques that will make your writing realistic and enjoyable for all. Find out what today's teens really want to read about, and how to fine-tune your writing to suit everyone's needs.
Building Outstanding Characters
Rochel Istrin
Making Characters come so alive that they live on even after your story ends. Practical tools and personal insights for creating realistic and consistent characterization.
No matter what your message is, novels (and stories) are built on characterization. Significantly, the reader's response to your characters depends on the degree that you care about them. Learn how to find the parts of your own personality that resonate with a character to make them come alive. Using the Meir-Briggs and Enneagram personality profiles as building blocks, discover how to create characters so real that they almost write your story for you!
The Business of Writing
Dena Nataf
Tips and inside advice on getting paid, dealing with clients, and charging what you're worth.
You've stayed up all night finishing a job, only to have your client tell you she's changed her mind and "can you do it over?" You've agreed on a project fee, and a week later your client asks you to "just do these few extra paragraphs I forgot to give you" — and it takes another four hours. You quote a fee and a prospective client tells you there are two other people who can do the job for less. Another prospective client asks you to write or edit an entire chapter on spec. If any or all of these sound familiar, learn how to take back control of your writing or editing business: get paid what you're worth, manage difficult clients, set limits and payment schedules, and a whole lot more.
Descriptive Writing: Bring Your Writing to Life
Batya Ruddell
Learn how to enable your readers to experience what you write and not just read it. Master the art of descriptive writing and "showing, not telling".
How well do you want to know the characters when you read a story? Would you like to get into the head of the protagonist and feel you can relate to him or her? A flat, cut-out cardboard figure just doesn't do it. Learning how to bring your characters to life is easier than you think! Through the use of dialogue and description, particularly the five senses, you'll have them jumping off the page in no time. By the end of this workshop, you'll have the tools to create a masterpiece your readers won't want to put down.
Script Writing
Menucha Chana Levin
How to transform your story into a major stage hit!
This workshop will explain the steps and special structure required for turning your story into a script. Unlike a novel, a script isn't something that's written to be read. Rather, it is a production document or a blueprint; a set of directions for the actors and the director to follow. A script must be able to support the weight of the story by following some basic rules. Since those rules can be a little tricky to understand, this workshop will help you get started.
Advanced Fiction Workshop
Esther Heller
For writers who are serious about developing their writing. Participants will submit a writing sample prior to the seminar and the content of the workshop will be tailored to what they'll most benefit from. Limited to 15 participants.
Workshop Presenters: Workshops, Set ONE
Chaya Hinda Allen
Chaya Hinda Allen develops and teaches programs, including Think Positive!, a self-improvement program designed for emunah, bitachon, hope, and real change for even the most difficult life circumstances.
These classes help women gain practical tools to bring more happiness, inner peace, better relationships, success, and closeness with Hashem into their lives — and dramatically change it for the better. She gives workshops in person, as well as online and internationally.
www.jpthink.com

Suri Brand
Suri Brand is the founder and editor-in-chief of Brand Name Publishing, which serves the Orthodox Jewish market.
For more than two decades, she has worked with many well-known authors, and has edited literally hundreds of books of every genre. She has also worked in magazine and newspaper editing, and from 2006 to 2009 she served as editor- in-chief of Horizons magazine, a Jewish family monthly. In 2009, she created a course on copyediting for the Jewish market. Today Brand Name Publishing serves as a consulting firm that provides all your publishing needs, including typesetting and layout, cover design, developmental editing, copyediting, proofreading, and printing.
---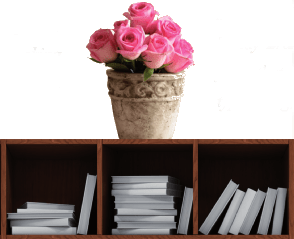 Gila Green
Author and editor Gila Green's first novel King of the Class was released in 2013 (NON Publishing, Vancouver). Gila's short fiction has been published in literary magazines worldwide. Her fiction has been nominated for the Doris Bakwin Literary Award (Carolina Wren Press), WordSmitten's TenTen Fiction Contest, twice for the Walrus Literary Award, twice for the Eric Hoffer Best New Writing Award, and the Ha'aretz Short Fiction Award. She has edited more than a dozen books to publication and many stories, and she teaches creative writing classes.
www.gilagreenwrites.com.

---
Penina Neiman
Penina Neiman is the co-author of the widely popular book The Mountain Family (Shaar Press, 2013) and a passionate writer of nonfiction of all sorts. Her specialty centers on giving voice to the stories lying hidden inside the most unassuming people. She has written numerous articles for a variety of publications and is a regular feature writer at Binah magazine.
Avigail Sharer, aka Leah Gebber
Avigail Sharer is an award-winning writer whose fiction and nonfiction, under the name Leah Gebber, is well-loved in the Jewish world. She is the associate editor of Family First and works as a memoirist and writing coach.

---
Myriam Miller
Myriam Miller is the editor of Bina Bunch magazine as well as the author of the novels Sun Inside Rain and Race Against Time. Myriam is an attorney with a specialty in intellectual property rights, and certified by the Israeli Bar Association in copyright law; she is also the founder of frumjewishbooks.com.

Naomi Elbinger
Naomi Elbinger is a writer, business consultant and entrepreneur. She is CEO of Yes Potential, a company that builds affordable websites that work for you. She writes the regular "Mind Your Business" column in Family First. She has been blogging at MyParnasa.com since 2010.
---
Workshop Presenters: Workshops, Set TWO
Libi Astaire
Libi Astaire is the author of the Jewish Regency Mystery series and a frequent contributor to Mishpacha magazine and the Jewish Press. When she's not writing about history, she puts her MBA from New York University to use by writing about marketing and self-publishing.
www.libiastaire.weebly.com.

Chaya Sara Ben Shachar
Chaya Sara Ben Shachar is an author and teacher whose love for writing, children, and teens has presented itself in a wide variety of publications and teaching venues. To date she has published nine books for young adults, among them an anthology of teens' writing, Winners (Torah Temimah Publications, 2013). Her serials for children and teens have been published in Binah, Binyan, and the Jewish Press. Her serial story Guatemala! was published as an audio story for the Chofetz Chaim Heritage Foundation last year.

---
Rochel Istrin
Rochel Istrin is the author of two historical novels, Searching (Targum Press, 2010) and Hidden (Shaar Press, 2015), as well as articles and short stories published by Ami, Binah, Hamodia, and Mishpacha Junior magazines. Before making aliyah Rochel was a teacher and parent-trainer at the Judevine Center for Autistic Children in St. Louis, Missouri. She is certified by Dr. Miriam Adahan as an EMETT leader. Currently, Rochel works as a nurse at the Mayenei Hayeshua Hospital in Bnai Brak, in the Emergency Medicine GYN department.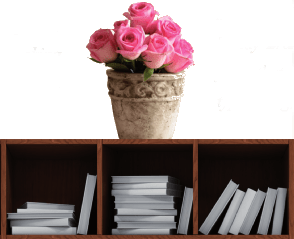 ---
---
Esther Heller
Esther Heller is the editorial director of Menucha Publishers. She is the author of the novel The Lost Daughter (Targum Press, 2008), and the children's book The Menorah Under the Sea (Kar-Ben Publishing, 2009), which won a Sydney Taylor Notable Book Award. She leads creative writing workshops and works with writers one-to-one to help them develop their craft and get their writing published.

Deena Nataf
Deena Nataf is a former senior editor at Feldheim Publishers and has been in the publishing business for thirty years. Besides her freelance editing and author mentoring business, she runs Bulletproof Writing, a website and blog for writers where you can find writing techniques, "comedy grammar," and tips for the writing life.
---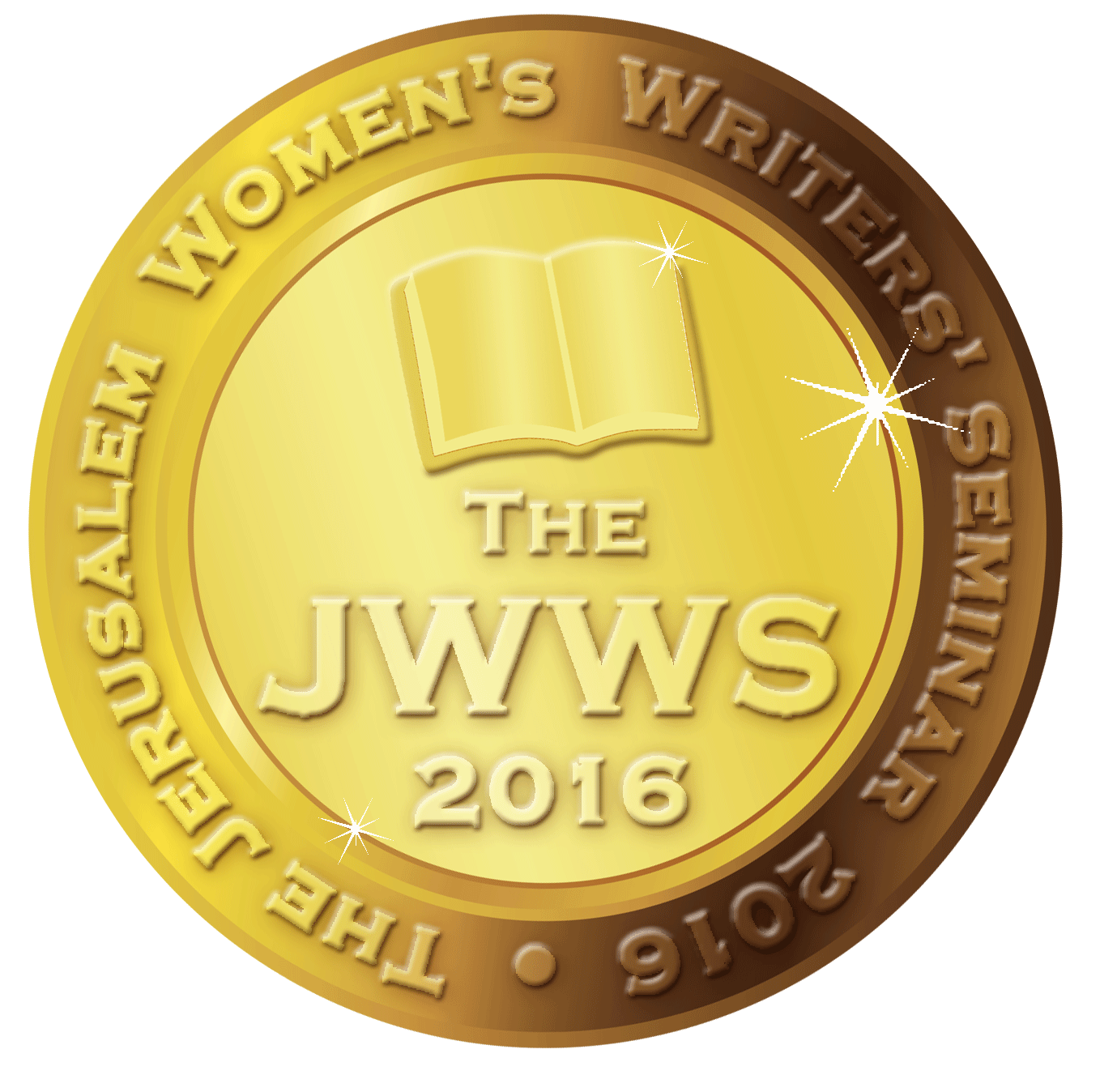 Jerusalem Women's Writers Seminar
Tuesday, 16 Iyyar, 5776/ May 24th, 2016, Shirat Yerushalayim